All computers die at some point.
If yours died today, would you be able to recover all your documents, videos and photos?
Sure, there's now cloud storage (Dropbox, Google Drive, OneDrive and the likes), and you can still backup to external drives. But do you backup often enough? And do you trust cloud services with your private files?
When OneDrive erased a 200Gb+ folder from all my devices because of synchronization woes last week, I was desperate. So many data lost in the blink of an eye! Hard drives fail all the time; file corruption is continually lurking around, and of course, your computer can be lost or stolen.
And it can happen to anyone.
Of course, you could tell me that you can always recover deleted files from hard drives, with free software like Recuva.
But it doesn't always work (it didn't in my case), especially if your HDD failed, was physically damaged (believe me: hot beverages and computers don't get along), or if there are issues with your filesystem. In fact, the cheapest option if that happens to you (I don't wish it to you, really) seems to be Level 3 of Geek Squad data recovery, from $1,450+.
Unfortunately, data recovery doesn't come cheap. But there's still a way to make sure you don't end up losing important files and folders : if it's not already too late, back up.
Yet, backing up your computer can be overwhelming. What should you back up? And most importantly, where?
Cloud storage providers are surely appealing. However, they often come with limits and other drawbacks:
Dropbox Pro is limited to 1Tb storage.
OneDrive is 'unlimited' for Office 365 subscribers, but the client isn't that great (when it malfunctions, it malfunctions really hard). Oh, and files are limited to 10Gb. And there's a hard limit on the number of total files you can have in your OneDrive. And there's a file history only for Office files.
Google Drive doesn't encrypt files at rest, only during transfer.
Amazon Cloud Drive is unlimited, but there's no sync client. Only an uploader app, where you can't even choose where to upload. I tried it and ended up with an indescriptible mess of folders and files, mixed together at the root of the Cloud Drive. There doesn't seem to be encryption at rest, nor a file history.
A solution : BackBlaze

BackBlaze is a backup service where everything is unlimited : unlimited storage, unlimited filesize, unlimited speed (no throttling) and a file history kept for 30 days.
Normally, BackBlaze is $5/month, but for the next 24 hours you can get one year of unlimited backup for $25 on StackSocial.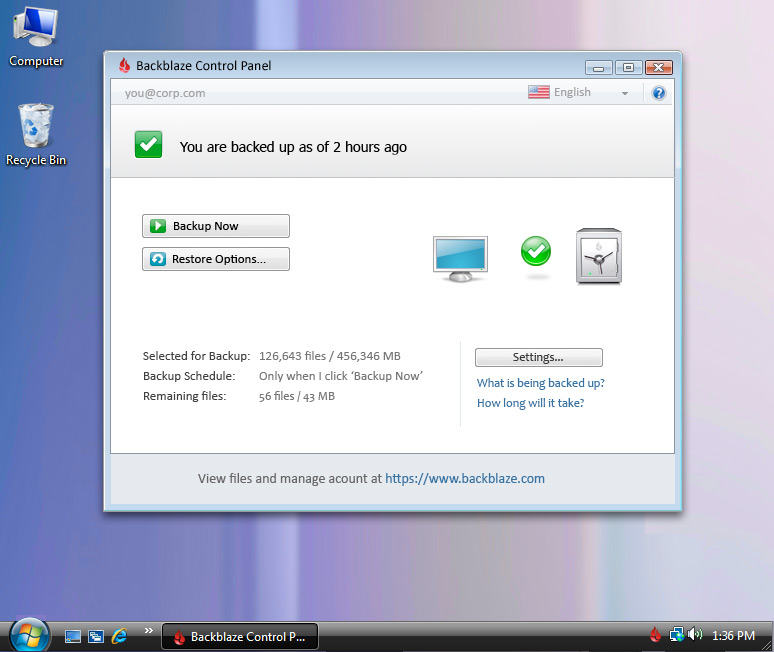 BackBlaze is easy to use, dead simple, and it backs up your computer automatically. You don't have to select folders or filetypes (but if you really want, you can change the default settings). And if something happens to your computer, you can get all your data back on a 4Tb portable hard drive shipped directly to you by FedEx. About security, there's 2-step authentication, and you can even encrypt your files with your own key.
The only thing I didn't particularly like about Backblaze is that it's a bit slow to discover changes on your hard drive. But upload can be really fast. And the peace of mind brought by knowing that your files are safe and sound for one year is easily worth more than $25.