A VPN or Virtual Private Network is a service to protect your connection from prying eyes.  Whether you wish to circumvent geo-blocking to watch your favorite shows online or want to hide your browsing history from your ISP, government and/or hackers, a VPN can enhance your online security and privacy. But how do you choose the right one?
With ever more choices, selecting the VPN that really corresponds to your needs seems to be as hard as it can get.
Here's a (sortable) comparison table of the best VPN services right now.
Allergic to spreadsheets? You'll find an in-depth breakdown just after the table
VPN services compared
VPN services mini-reviews
Anchorfree Hotspot Shield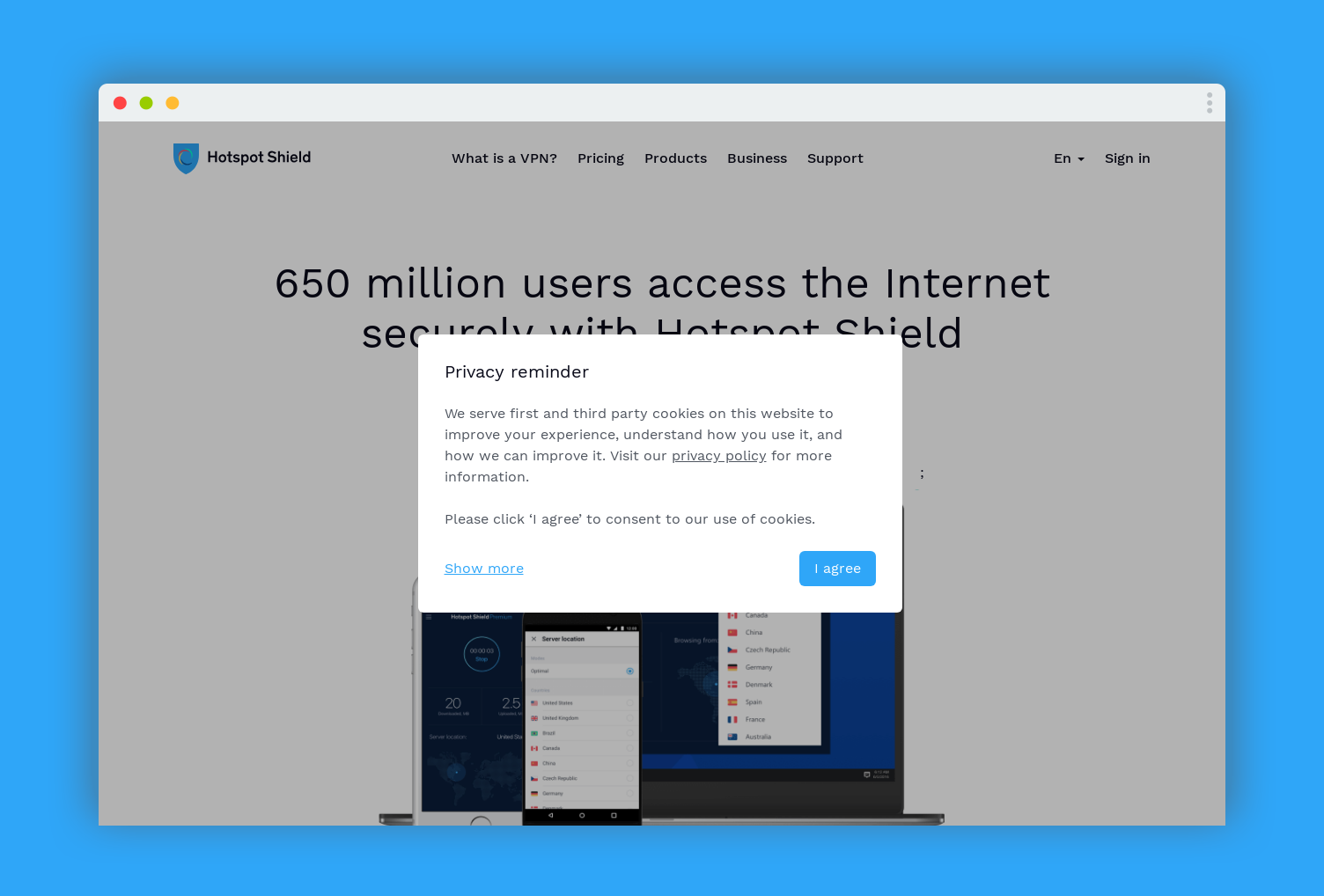 When you hear about VPNs on mainstream media, chances are Hotspot Shield is mentioned as the golden standard. Unfortunately, it's anything but.
In fact, Hotspot Shield is a terrible choice. And don't just take our word for it! They're being investigated for intercepting user data and their deceptive marketing techniques. Numerous other blogs agree with us: Hotspot Shield is not the best to protect your privacy.
Avast SecureLine
CyberGhost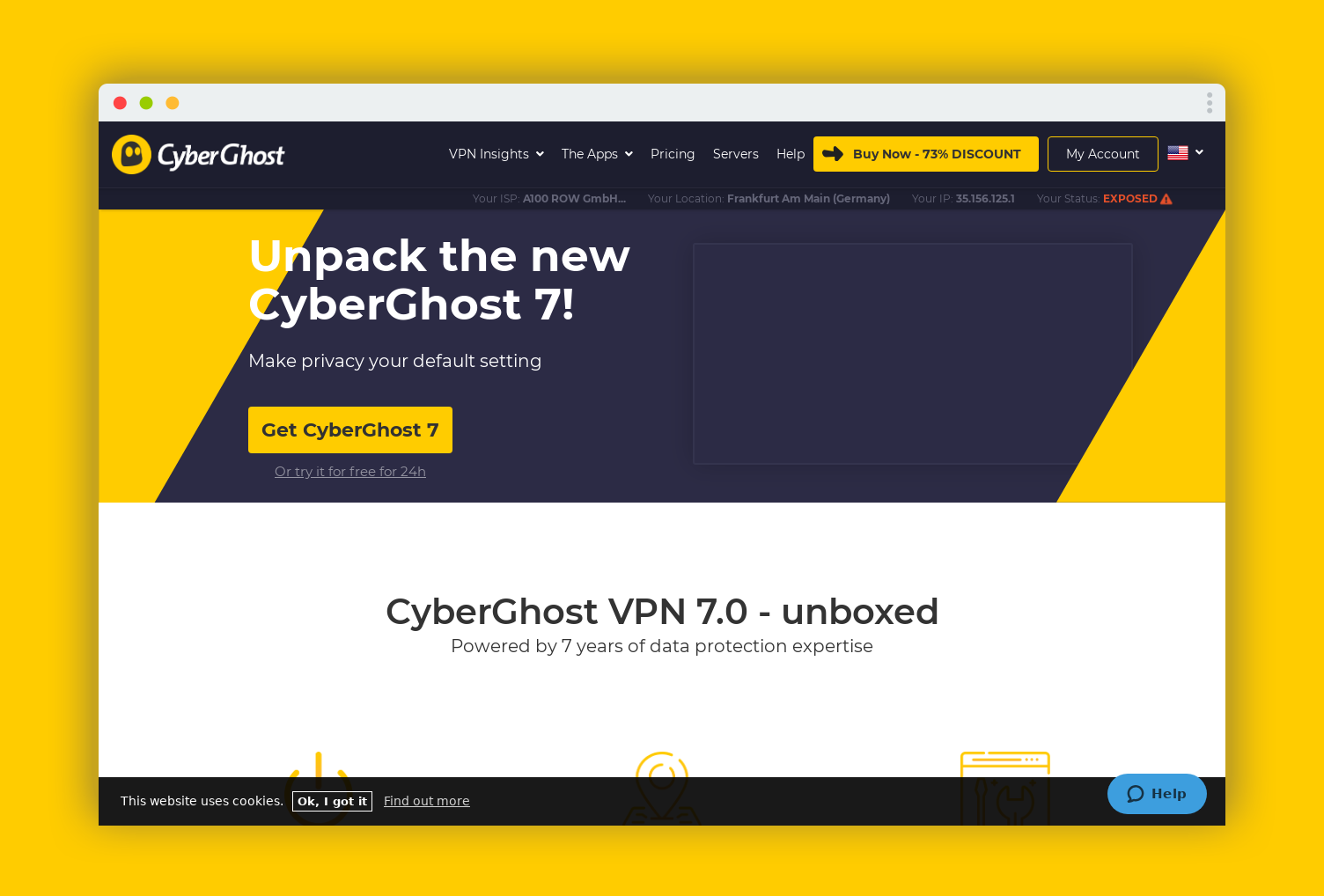 CyberGhost is based in Romania.
Instead of counting the number of simultaneous connections, you attach devices to your account (up to 5 with the Premium Plus offer).
What is remarkable in the app is that you can choose servers depending on the activity you wish to pursue. For example, there are streaming-focused VPN servers, P2P-focused VPN servers.
They claim to keep no logs at all. But one thing that was less impressive was that there seemed to be no fast human support either.
ExpressVPN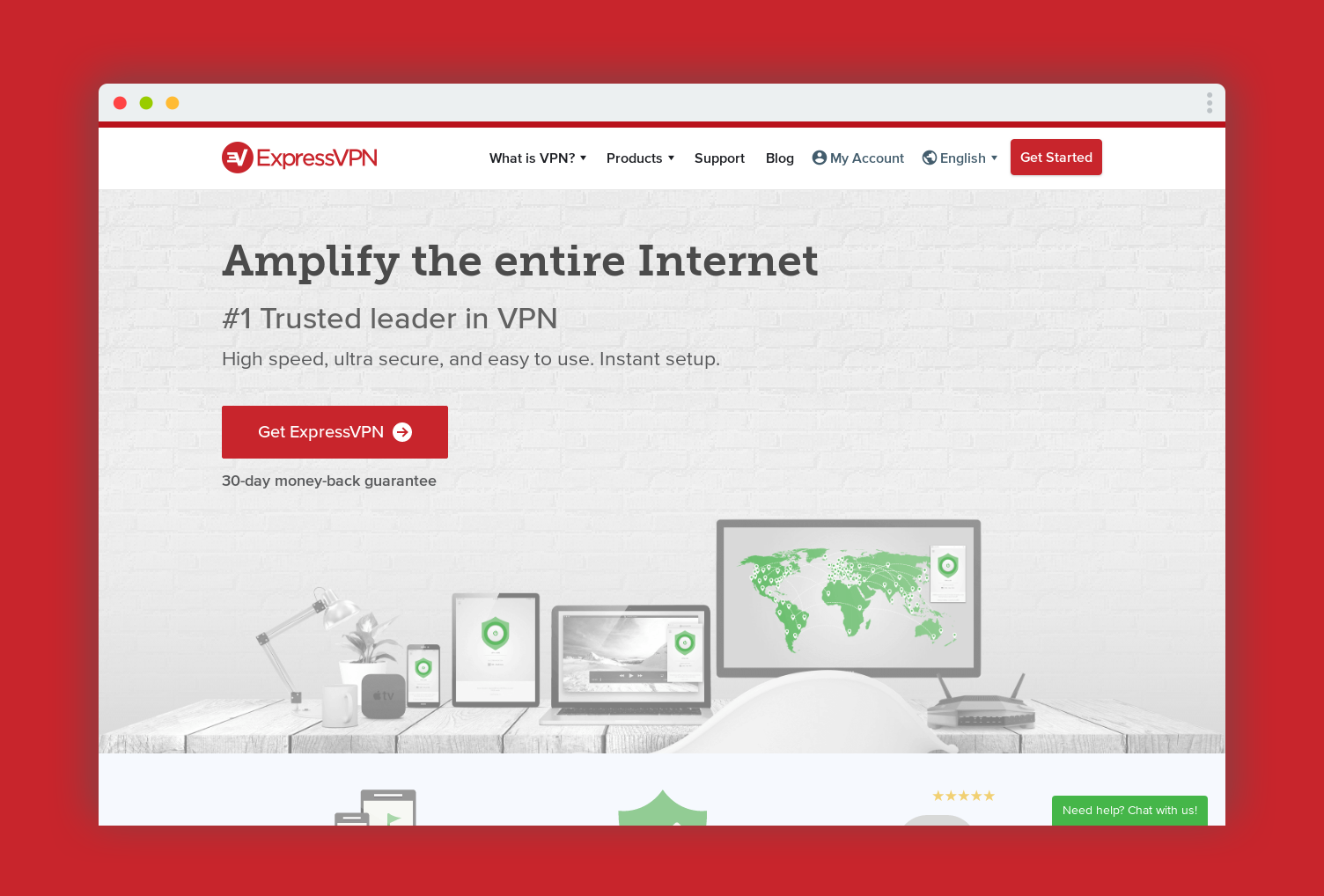 ExpressVPN is a fast VPN provider, but the price is quite high. It could be called a premium VPN provider. The Windows app is not hard to use, and support times are quite fast.
F-Secure Freedome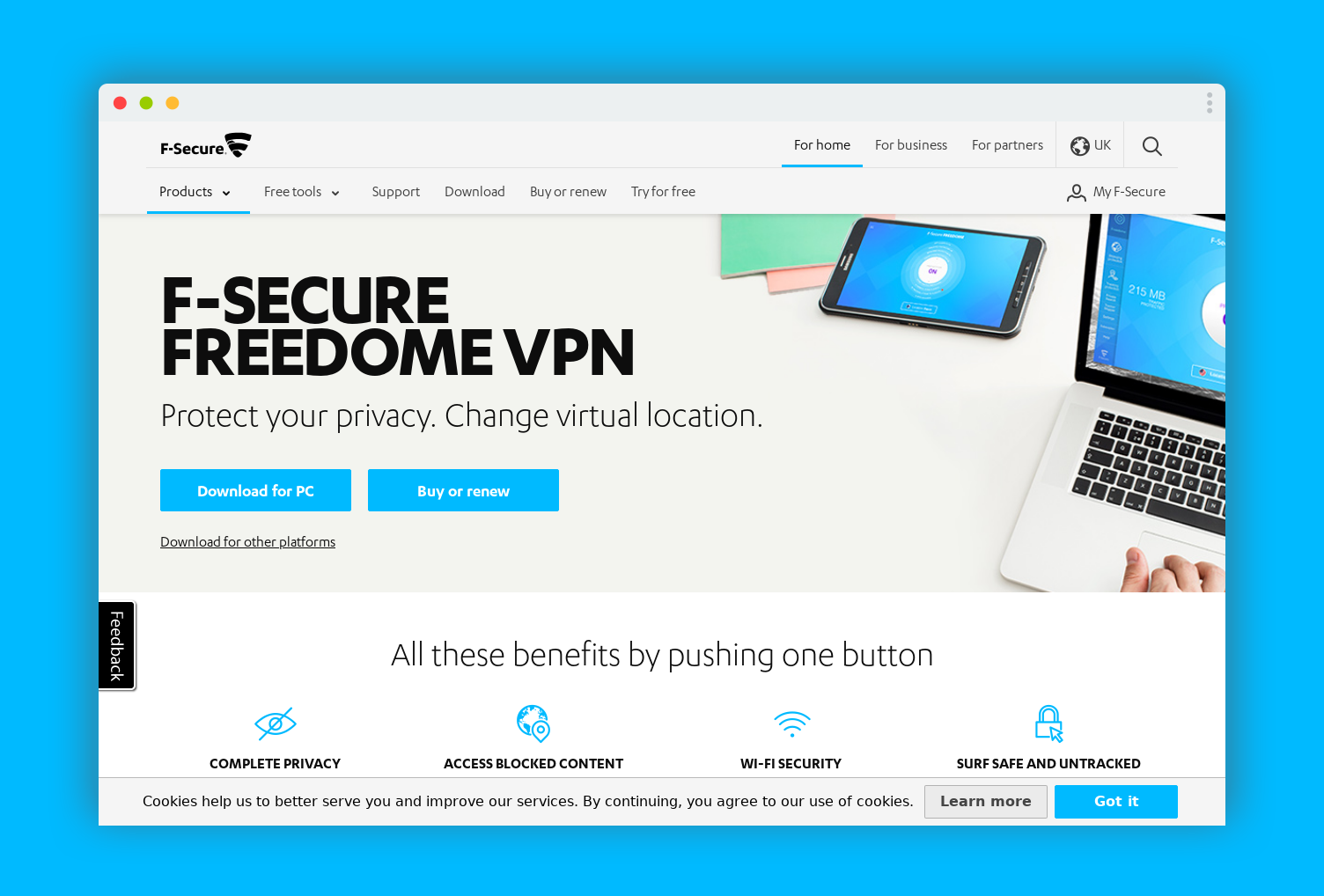 F-Secure Freedome is from the Finnish security company. In our Freedome review we praised the interface that is clear and easy to use among other aspects.
It is one of the first VPN services to include malware and phishing protection.
GoldenFrog VyprVPN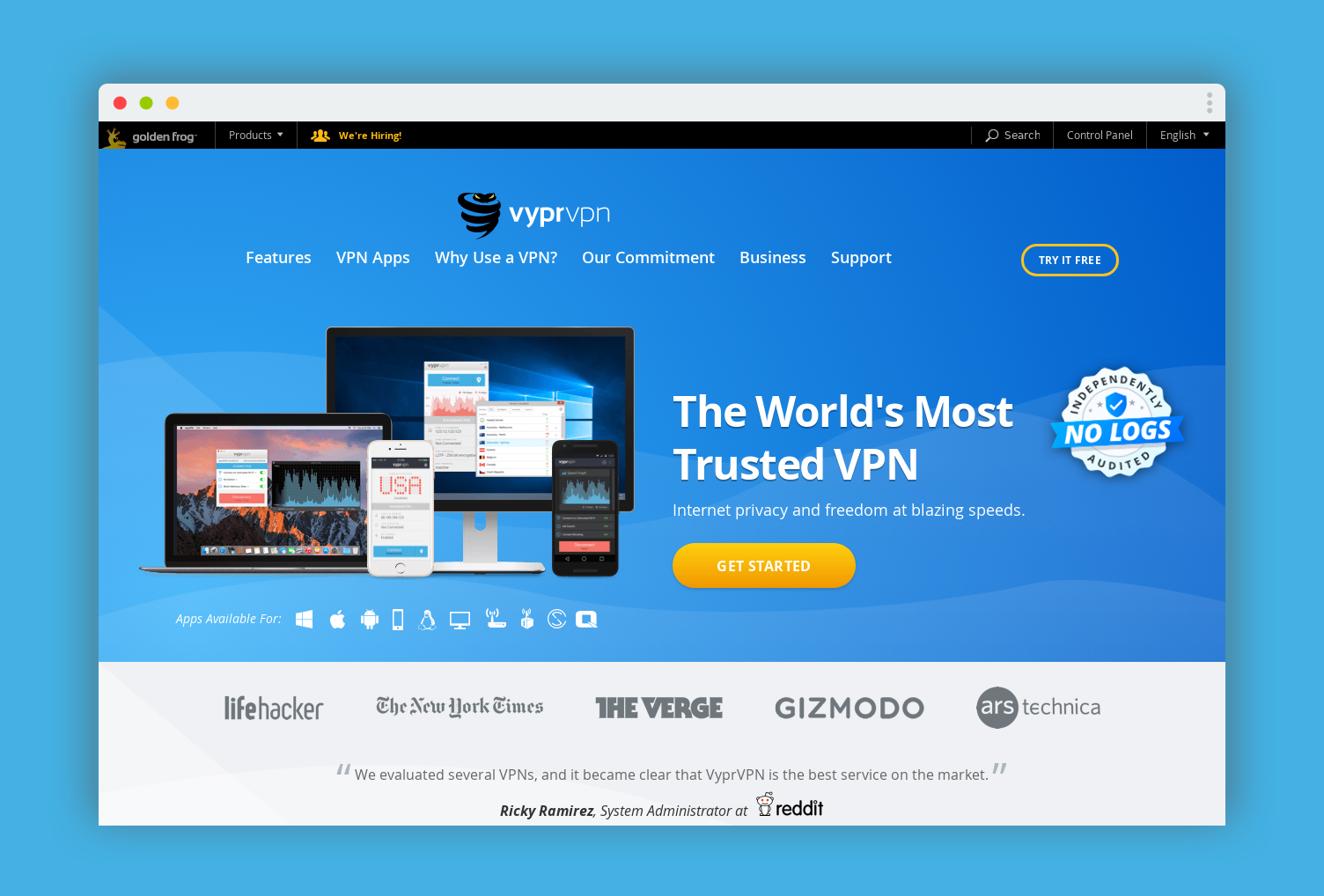 From the pioneers of Texas.net comes the speed-focused VPN service VyprVPN.
Unlike most VPN services, GoldenFrog (based in Switzerland, a country well-known for its neutrality throughout History, strong privacy laws, and exquisite ski stations) owns all their VPN servers. They don't lease them or colocate them in other companies' datacenter. Instead, they control every single aspect of the servers, from networking to cooling. This guarantees less interference from rogue 3rd parties.
Support is fast, although as with most support department, L1 support is not really technically knowledgeable. However as soon as your ticket gets to L2, you know you're facing competent people.
HideMyAss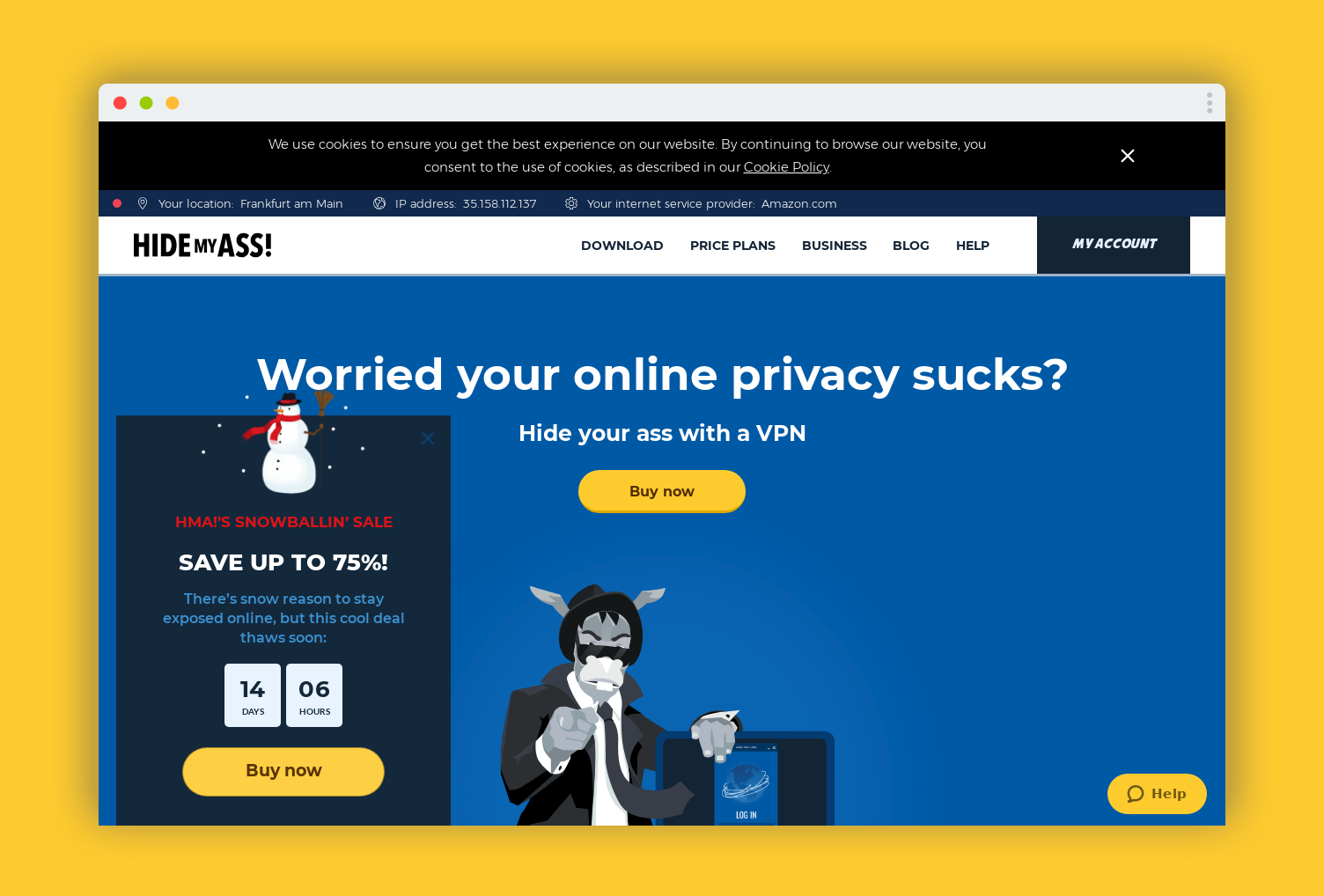 HideMyAss has been acquired by AVG.
NordVPN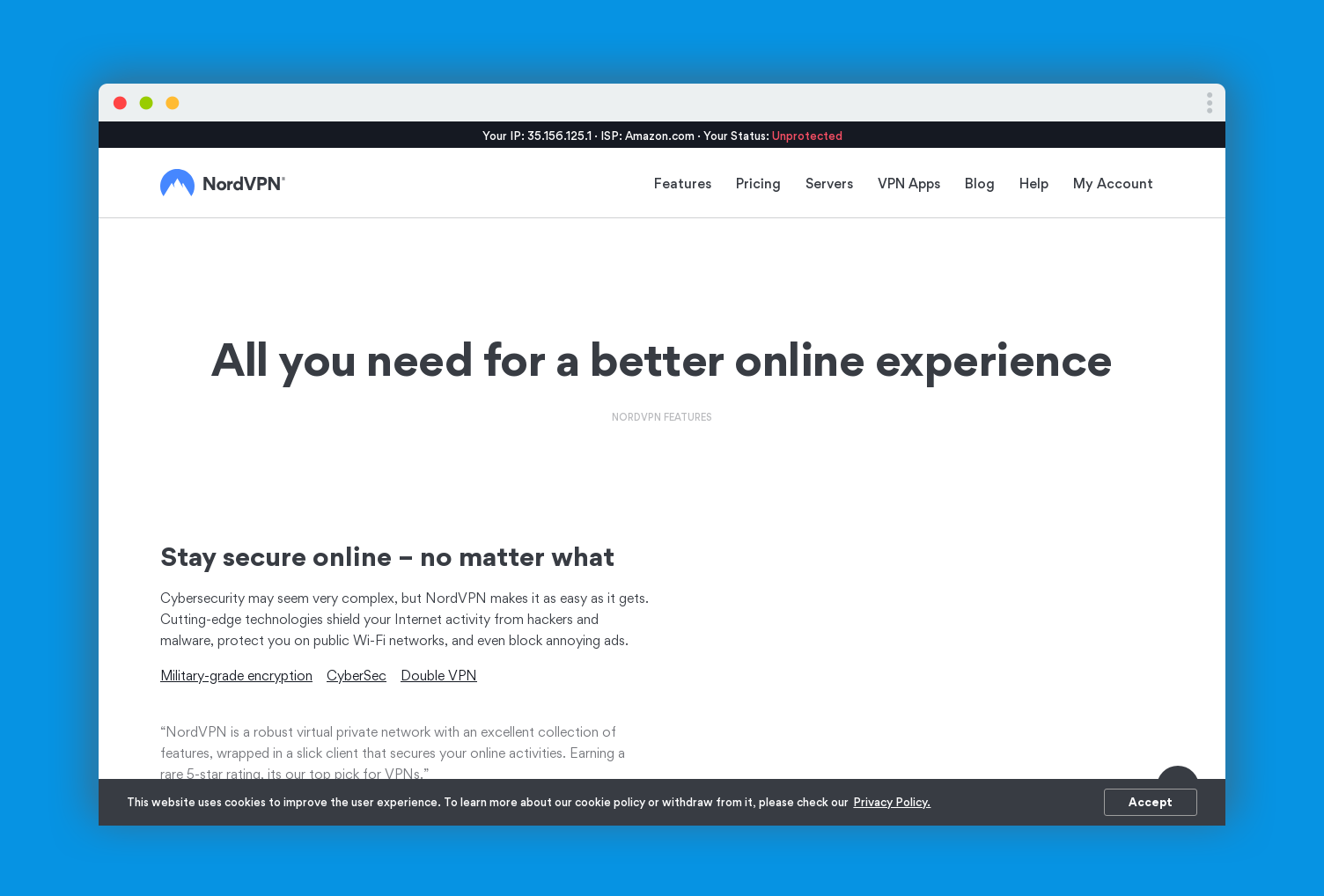 OVPN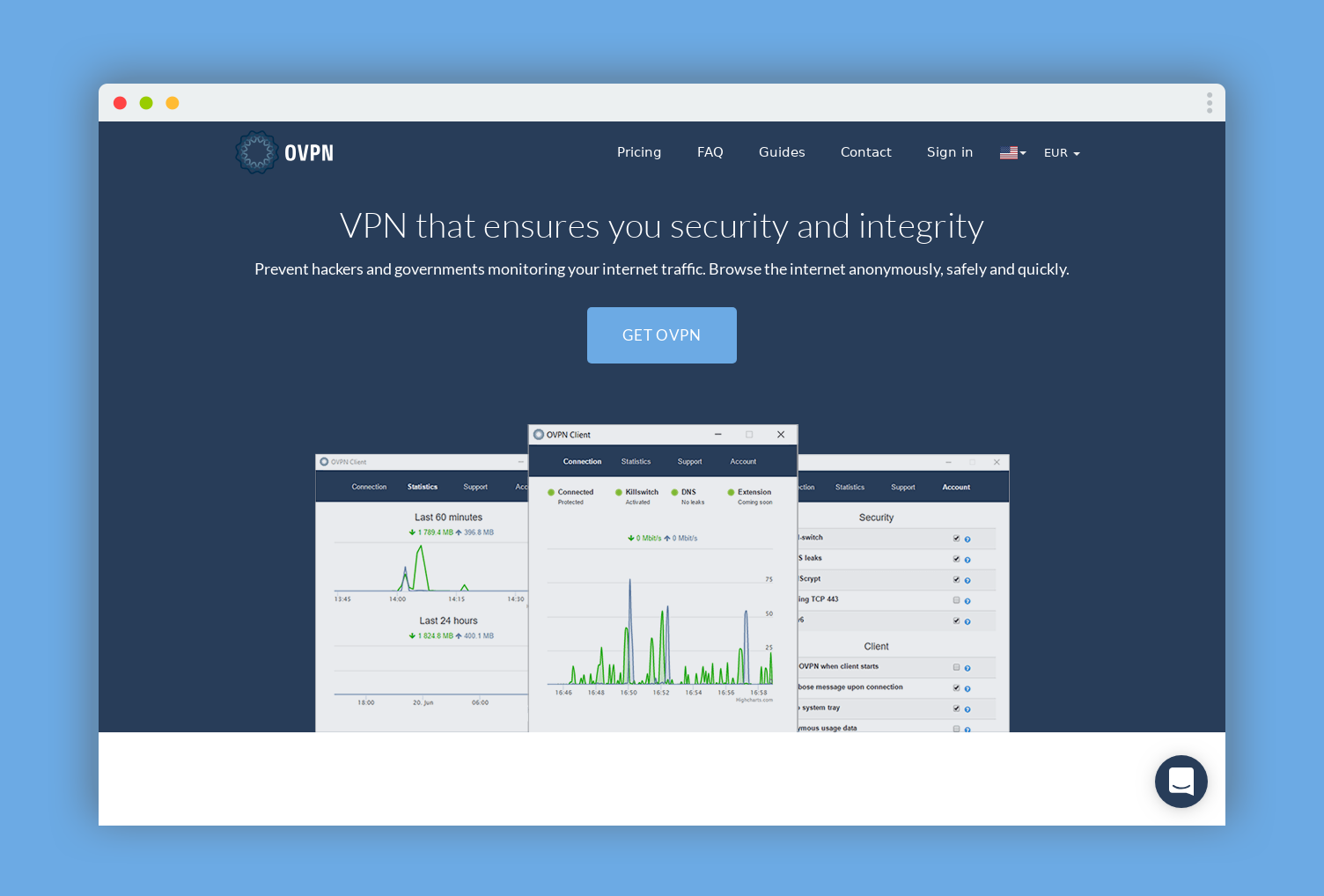 OVPN is from Sweden. You might wonder: what makes them different from iPredator and other Swedish VPN services? Well, for a start, they run their VPN servers without any disk to save data on. Instead of the traditional way of running servers either from an SSD or HDD, OVPN loads the OS and VPN server in the RAM of their colocated machines. This makes writing logs to disk simply impossible.
However, with only 39 VPN servers, the company is one of the smaller VPN providers.
Speedify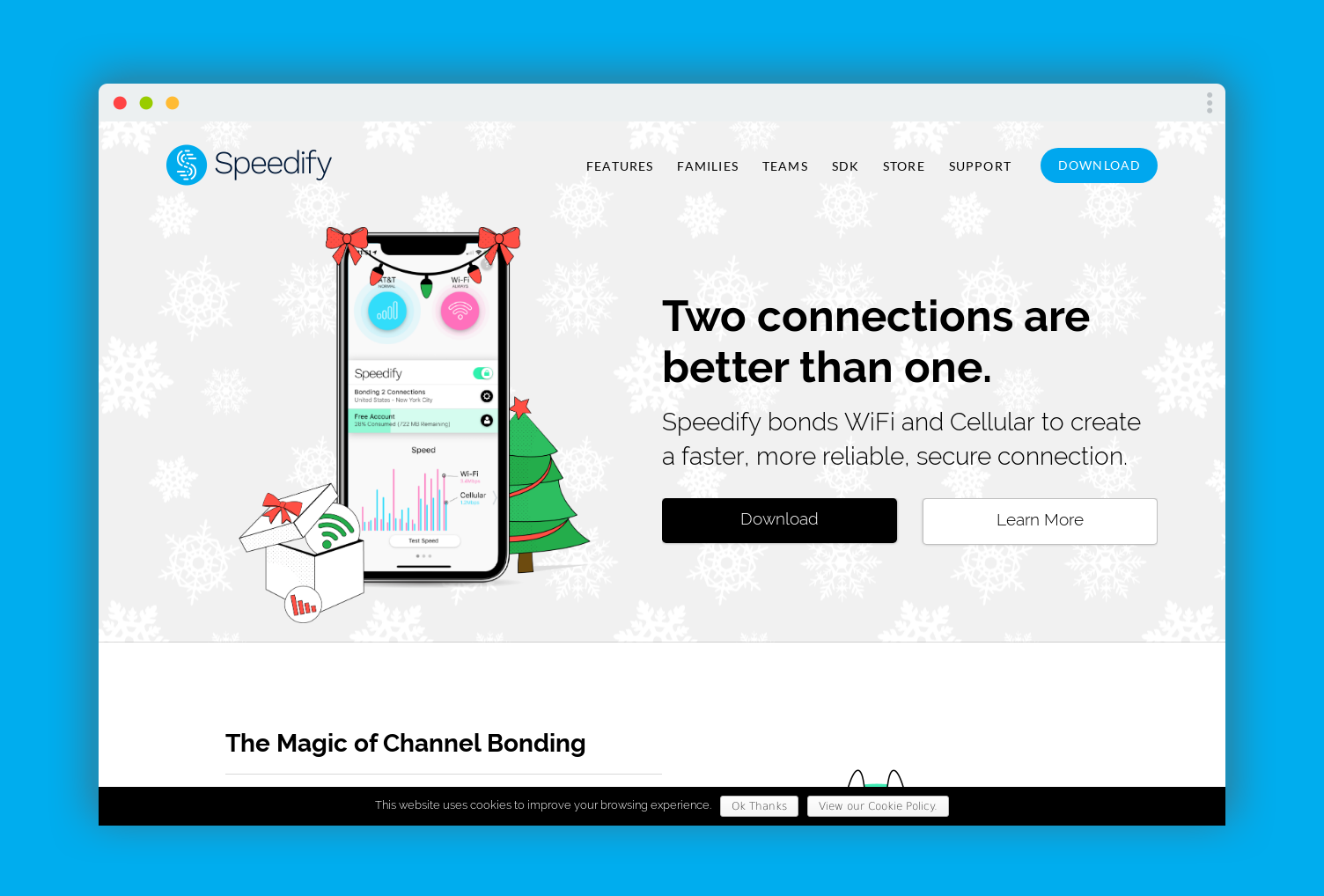 You may have already seen this name on a speedtest website and wondered whether the claim to double your internet speed was physically possible.
Speedify is not only a VPN: its main feature is connection bonding. It does not magically make your internet faster, but it can combine two or more internet connections to transform them into one fast pipe.
Speedify does have encryption, but it is not the usual AES-256 or another variant. Instead, Speedify is built upon a new encryption algorithm called ChaCha.
TunnelBear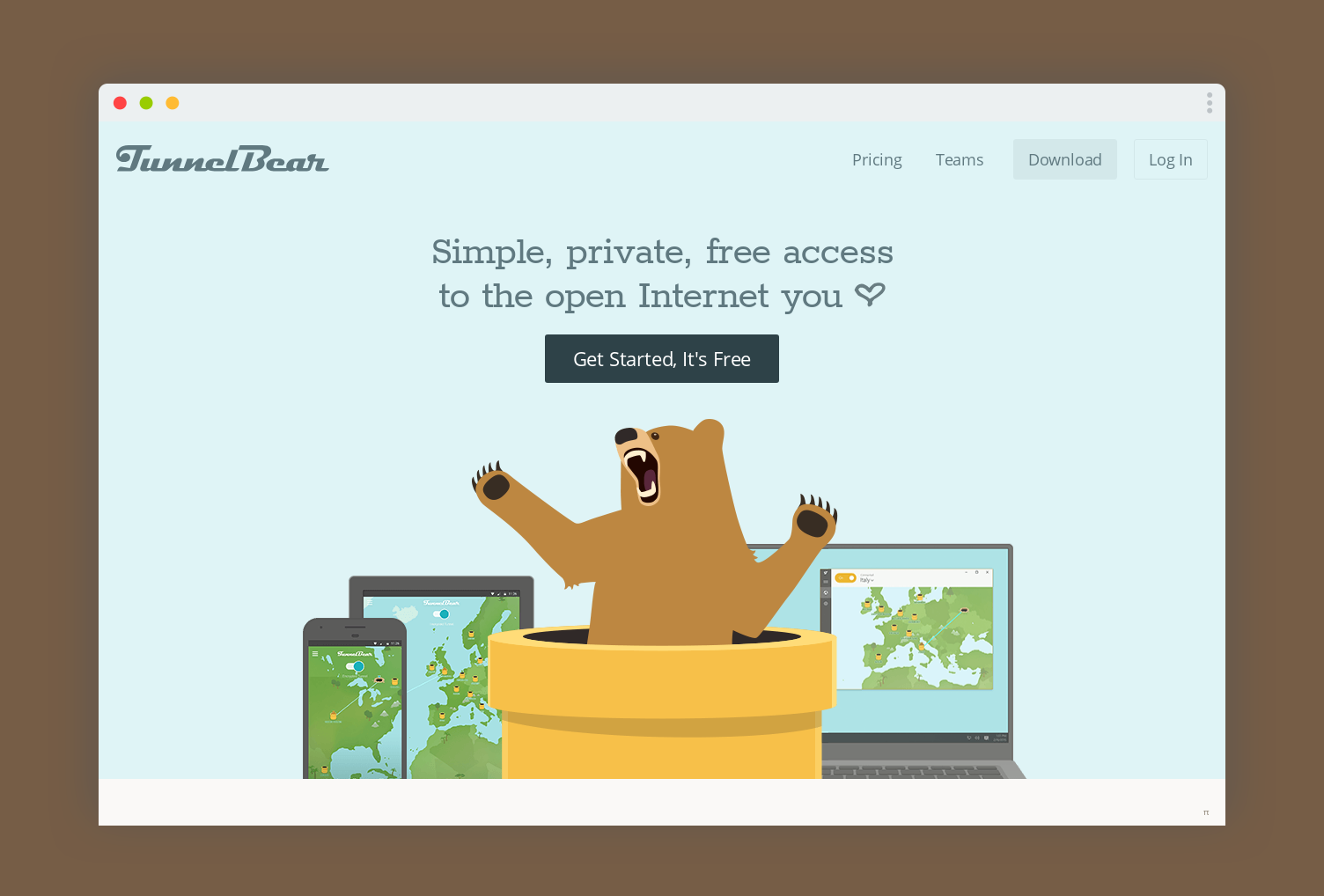 You may have heard their name when watching some Youtube tech channels like LinusTechTips. TunnelBear is a Canadian company with some very efficient marketing strategies, starting with their name and logo: the image of grizzly to protect your connection sure is appealing.
TunnelBear has a free version with a data cap: 500Mb per month.
TunnelBear block torrents on all servers instead of temporarily collecting logs to see who is seeding like some other providers do.
vpn.ac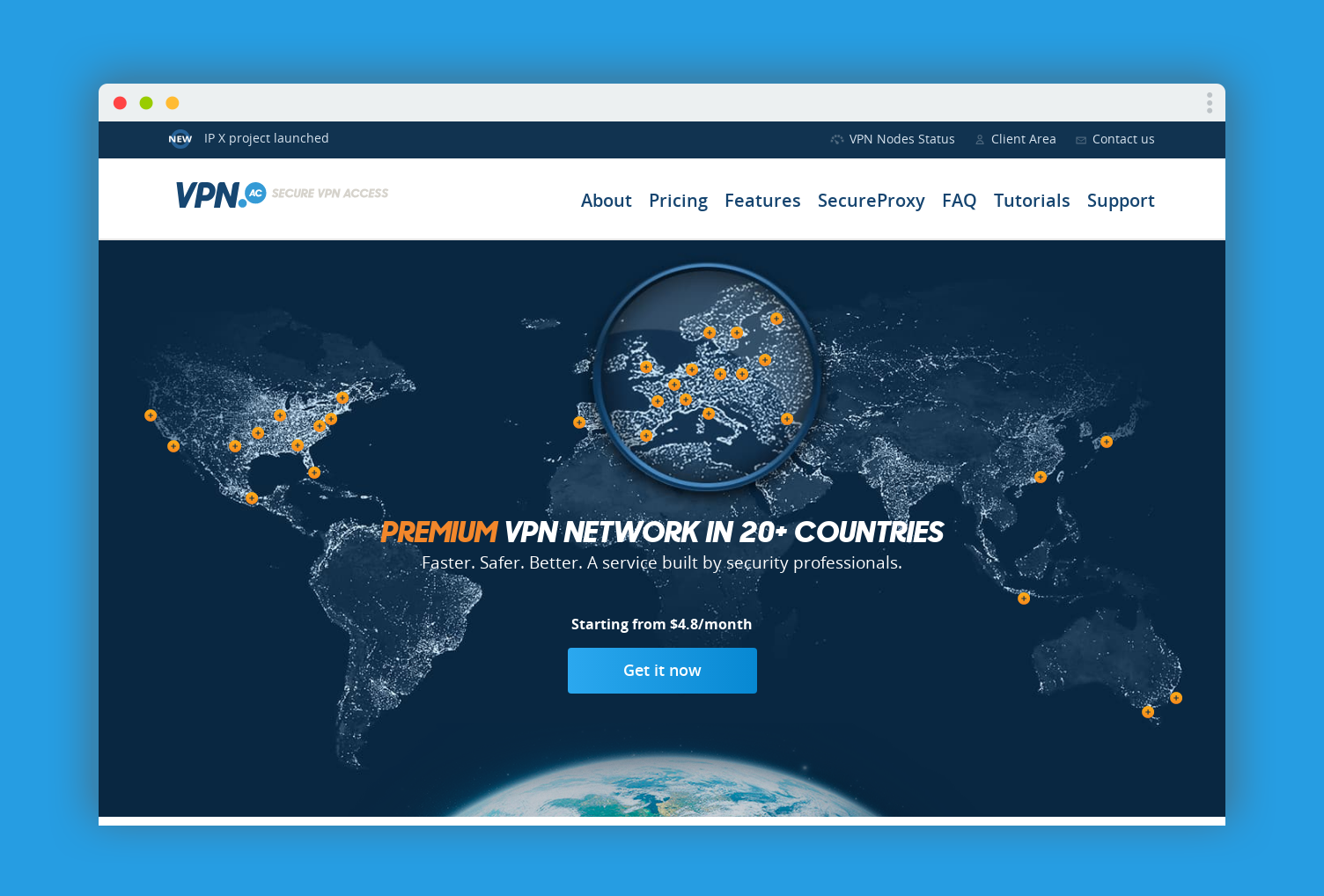 Although vpn.ac are one of the smaller providers of the list, they know how to make it a strength rather than a weakness.
Personal support from the very people who built the infrastructure in Romania, servers that are not oversold and increased security from pentesting veterans are the strong points of VPN.ac.
vpn.sh
vpn.sh has numerous shortcomings: their servers are often down, they lack transparency - instead of marking a server as down on their status page, they simply remove it from the list - support is more akin to a ghost town, and finally speeds would be acceptable... if you were on dial-up.
ZenMate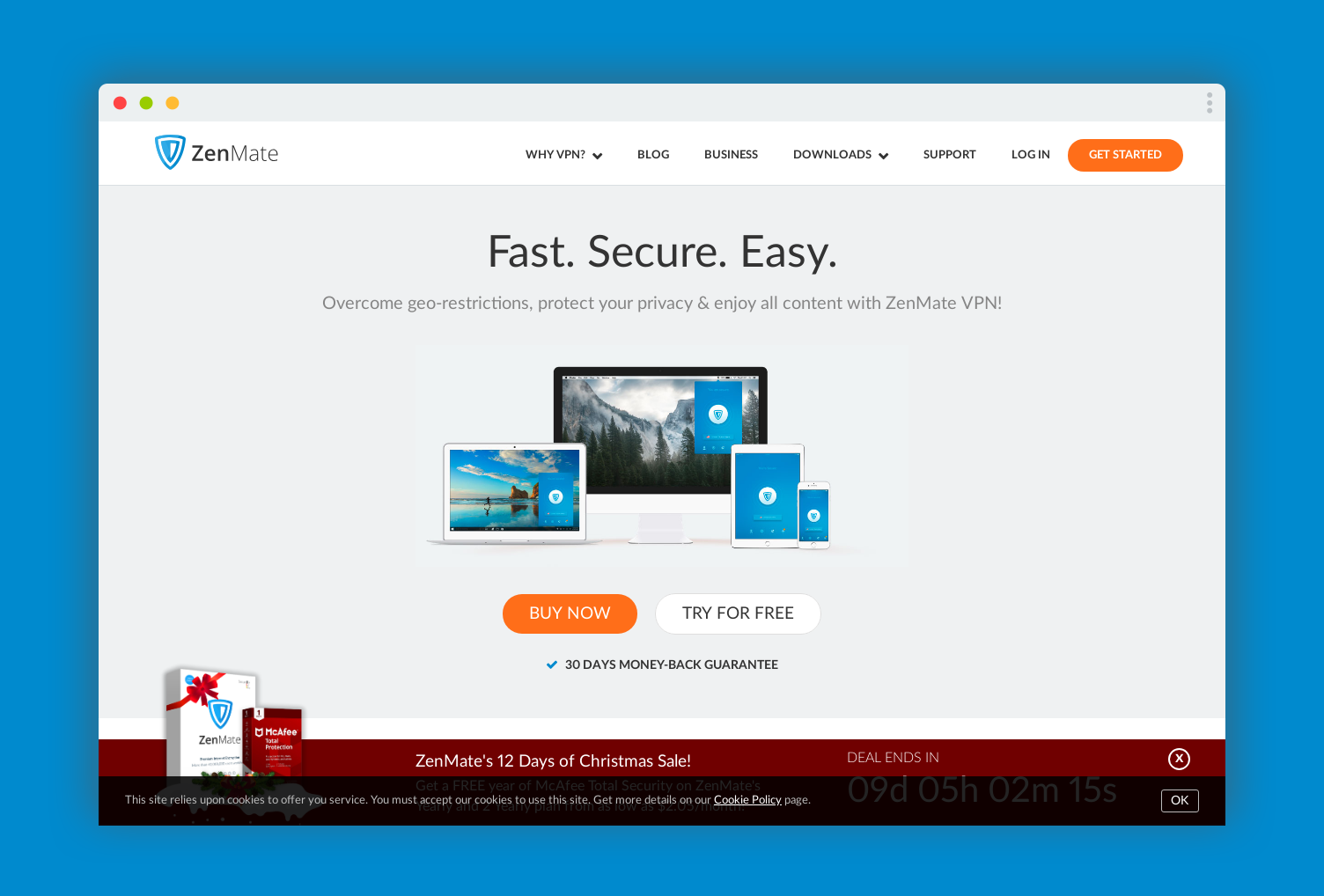 ZenMate started first as a VPN for Mozilla Firefox. It's now one of the biggest VPN companies in Germany.
Thanks to the strong German privacy laws, they are not forced in any way to keep logs.
ZenMate can be the right choice for you if you're looking for a service with an easy to use interface and high speed.