Black Friday is usually the time of the year for the best promotional prices in brick-and-mortar shops and e-commerce websites alike. But this year, with the pandemic's effects, you may have had to be even more online than usual. Remote working is rapidly becoming a new norm, and it doesn't come only with advantages.
VPN services discounts
One of the drawbacks of the necessity of being more online lies in the increase in phishing and other malicious activities. Networks are also ever-more needed with the Zoom meetings, distance learning and other bandwidth-heavy and latency-sensitive uses.
Whether you want to avoid your internet service provider's congested transit, or want to access content from another locations, VPNs can help you improve your online experience by making your web traffic go through speedy servers in a datacentre. More often than not, datacentres have a shorter route to the websites and services you use online every day. Moreover, VPNs make you appear with another IP address which doesn't reveal your location.
Black Friday and the cyber week can be the perfect time to get the best deals of the year on VPN subscriptions: some providers discount the monthly price whereas others let you lock-in a low price only with annual or 2 or 3 year-long subscriptions.
VPN.ac
45% off every plan (monthly/annual+)
Enter code CYBER20 at checkout using the link below: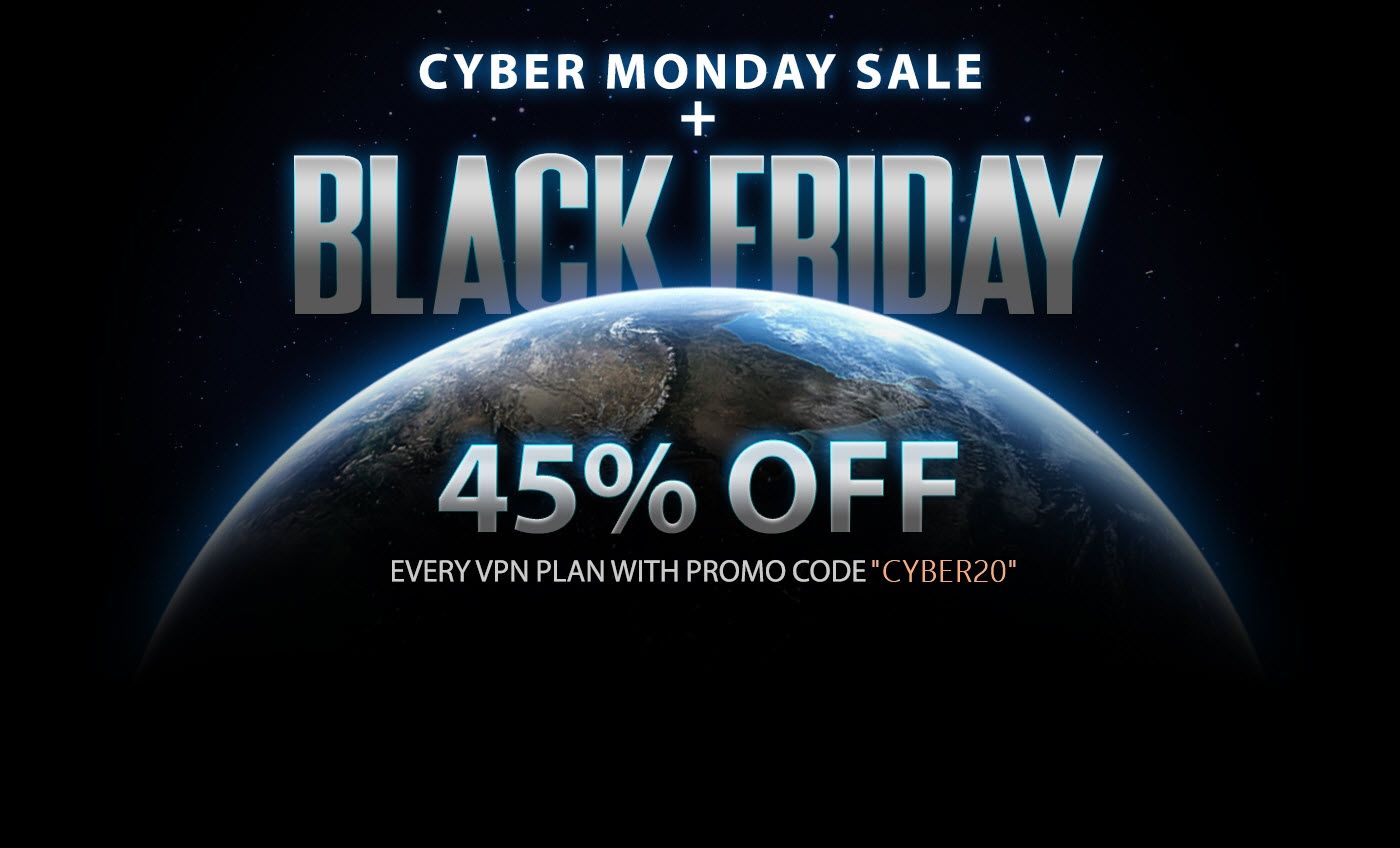 VyprVPN
TorGuard
Use BlackFriday as coupon code for 50% off on the 3-Year subscription
---
This post will be updated as soon as offers with noticeable discounts become available, for VPN services, antivirus/internet security software and related categories such as webhosting (VPS and dedicated servers).
VPNrevie.ws is affiliated with some of the providers listed on this page; we may earn a commission if you buy a product or service after clicking on one of the links, at no additional cost to you.