SpiderOak has a new time-limited offer for you!
Update: the offer has been extended for just a few day! Until Aug 15: get unlimited secure backup and sync for less than 50 cents a day (billed $179/year).
The promo code to enter on your account page to upgrade to Unlimited is: unlimited4vpnreviews.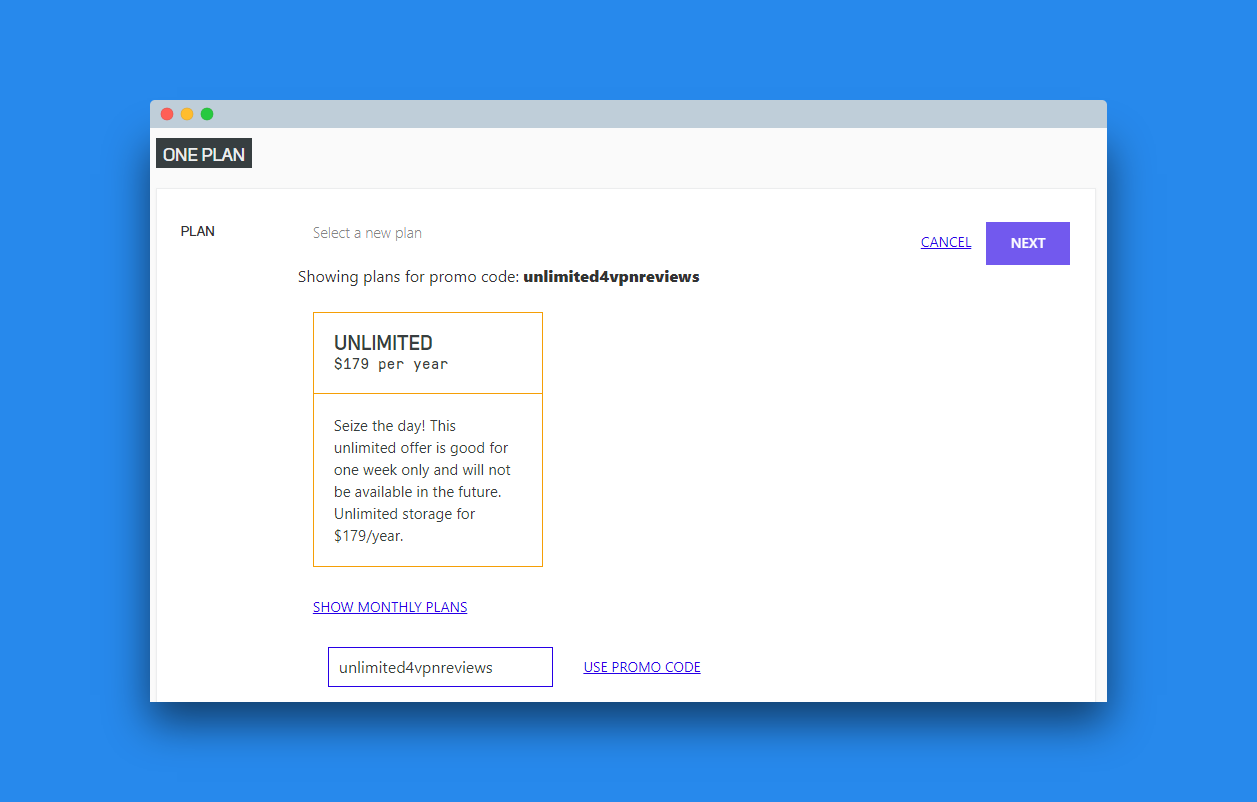 Learn more about the special offer on SpiderOak's website.
Sign up for any SpiderOak ONE monthly or annual subscription using VPNrevie.ws's exclusive discount code and receive 15% off. Use the code VPNreviews15 Here's how to get started with ONE and get your 15% discount View this video for details on how to use your promo code Download SpiderOak ONE and Create Your Account Download the installer, install it on your computer, then create your ONE account.
How do you protect your files, photos, and documents from hard drive failure, theft, and malware like ransomware?
The most well-known way to backup data is to copy it to an external hard drive. But your external hard drive is not immune to physical mishaps, and it will fail eventually.
Offsite backup is a solution that allows your files to be replicated somewhere out of your home. But with cloud backup comes the risks to privacy and security: Dropbox was hacked, and they store files without any at-rest encryption, which means anyone with physical access can read your data.
Of course, you can encrypt your data before sending it to the cloud. But this may be a complicated and time-consuming process. And then you have to manage encryption keys. You shouldn't have to trade convenience for security.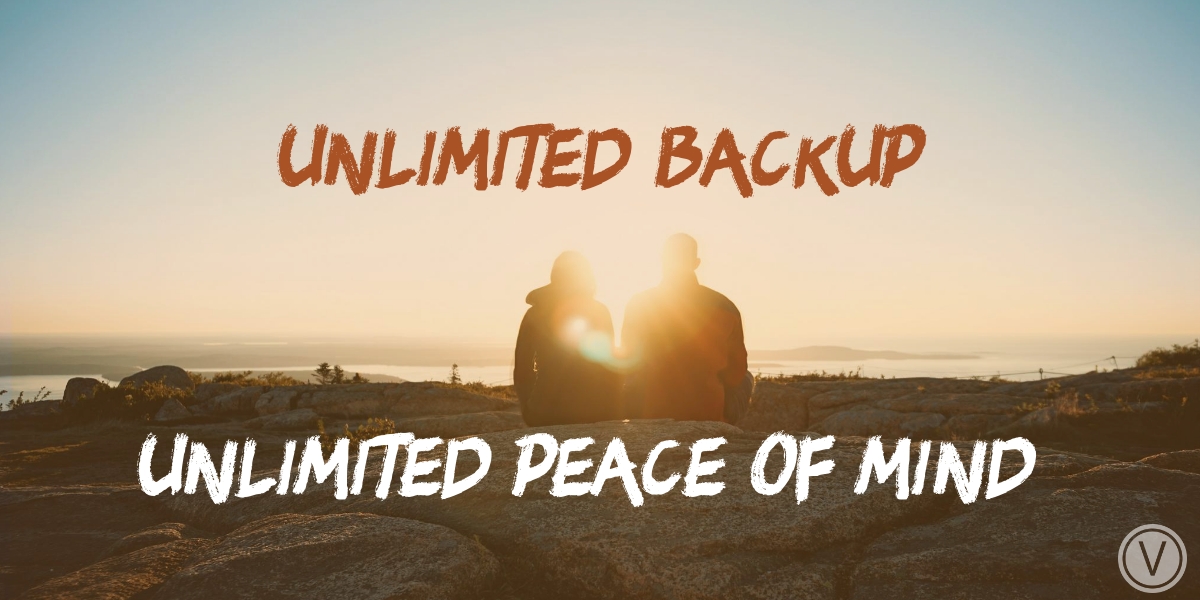 SpiderOak is different. Indeed, SpiderOakOne is built upon zero-knowledge. They know nothing about the encrypted data stored on their servers.
SpiderOak is running an exceptional offer: unlimited encrypted backup for $179 per year with the code `unlimited4vpnreviews`
For one week only, until August 15 2018, you can subscribe to this offer and get unlimited storage in an unlimited number of devices (unlike competitors like Carbonite that limit the number of devices).
The price stays fixed for as long as you stay subscribed, so yes, the promo is recurring!
How to redeem the offer
Download SpiderOak One and create an account (or login to your current account)
Click on the Upgrade button at the bottom of the interface
You will automatically be logged in your SpiderOak "My Account" page. Enter the promo code unlimited4vpnreviews and choose to view yearly plans. Click on Unlimited and set up a billing method.
That's it, you'll never run out of backup storage!
Technical details
SpiderOak One is available on Windows, Mac OS, Linux (Fedora, Debian-based distros, Slackware) and includes useful features such as unlimited file versioning, real-time sync between devices, and access from Android and iOS devices. You can check out our review of version 7.0.
Now for the technical bits, your SpiderOak password will be hashed with multi-round and salted PBKDF2 (SHA-256 with more than 16000 rounds, and a 32 byte Salt of random data).
Be prepared, back up everything, encrypted.
How unlimited is unlimited?
You could think that "unlimited" is only a marketing buzzword. But for SpiderOak, it is not: you will not be limited in how much data you can store on SpiderOak.
However, standard Quality Of Service (QoS) measures apply for account containing over 10TB of data. To guarantee fast speeds for all users, SpiderOak's systems automatically throttle your upload speed if you go over 10TB.
Where will my data be hosted?
SpiderOak owns servers in WanSec's Dallas state of the art data center. Even though your data will be stored in the USA, it will be still safe in the unlikely case of malicious access or law enforcement action; as your data is encrypted before uploading it with your own key, not even SpiderOak can view your files.
This is why it is important not to forget your SpiderOak password: they can't help you recover it.